RCG Online QLD
Online Course only valid for QLD
---
RCG Online QLD course is $49. Average completion time is 6 hours.
Don't wait to book the RCG Online QLD course, call now on 02 9232 1010 or contact our team.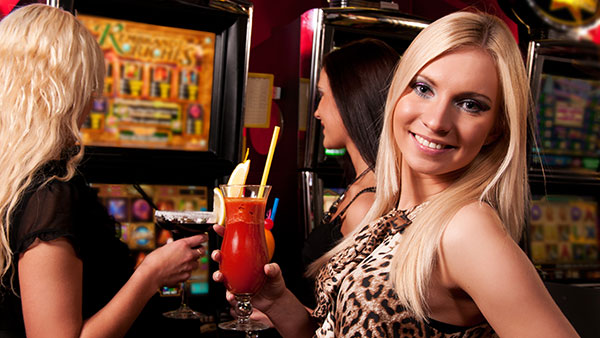 Course Details
It is a requirement for all staff working in a venue with gambling facilities to have completed and hold a current RCG certificate.
In QLD, you can complete an RCG online course which will be accepted for working in the industry. Not all states permit online RCG training, however QLD, WA, NT & SA do permit it. If you require an RCG card for other states, please check what is required with the local regulator.
Provide responsible gambling services is also commonly known as Responsible Conduct of Gambling or 'RCG'. We do refer to RCG as most people still call it this.
The RCG online QLD course allows students to enrol when they like, commence training immediately and obtain a certificate soon after completing the assessments. All assessments are marked by an assessor. Upon successful completion, an RCG certificate will be issued so you can commence work immediately.
This RCG online QLD course is delivered by TCP Training.
---
Training Program
All learning and assessment materials are provided online. Students will complete workbooks, quizzes and assessments with the use of videos, reading material and scenarios.
The knowledge and skills required to successfully complete the RCG online QLD course are covered in the online materials. Students should allow up to six (6) hours for the online learning and assessment to be completed however can be completed in a shorter time frame if you have previous RCG training.
The RCG online QLD course will include information about:
Legislation
Guidelines, policies and procedures
Methods for identifying gambling addictions
Avenues for assistance for addictions
To complete this program, students will need:
Computer or device
Internet connection
Webcam for final assessment (desktop or laptop works best)
Speakers or headset for audio
---
Pre-requisites
This RCG online course combines plain English, videos and photos to ensure all learners are able to have the best possible chance at comprehending the required knowledge and skills. If you believe you will need assistance due to your Language, Literacy or Numeracy skills, please contact our office on 02 9232 1010 to discuss your training needs.
---
Assessment
Students will be assessed through the use of online workbooks and demonstration through video submissions. Assessment will confirm knowledge and skills have been achieved.
If a student is not successful in completing all assessments satisfactorily, they will need to rebook the RCG online QLD course at the full course fee.
---
Certification
Once a competent mark is awarded, learners will be issued with a Statement of Attainment for SITHGAM001 Provide responsible gambling services. This Unit of Competency is Nationally Recognised.
RCG certificates are issued by TCP Training (RTOID:91118). Certificates are emailed to students after successful completion of all assessments.
Once received, student can commence work with a statement of attainment in the permitting states / territories.
To obtain a NSW RCG card, you will need complete an RCG course with an approved NSW training provider. Victoria training can only be done with the state authority.

---
Course Enrolment
RCG Online QLD Course Description (352 KB)
Student Handbook (554 KB)
The cost for this RCG online QLD course is $49.
We also provide an RCG course at our Sydney CBD, Granville & Dee Why training locations and an RSA RCG course (combo) at our Sydney CBD training location if required.