Commonwealth Games Cocktails!
Monday, August 4, 2014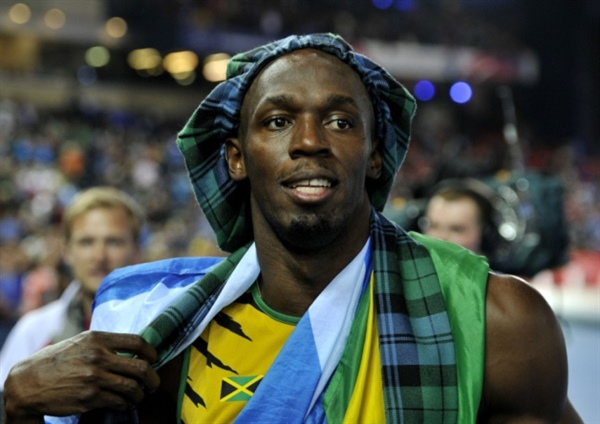 The Commonwealth Games may be over, but the party is just starting… roll on Gold Coast 2018
If you haven't been paying attention over the last couple of weeks, the 20th Commonwealth Games have been dominating the sporting world in Glasgow.
The Games ended yesterday and Australia didn't do half bad! They snagged themselves 137medals in total with 49 of thosegold, finishing 2nd in the medal table behind the old English enemy! It might not be the best Games the Aussie side has had but it is a step in the right direction following the disastrous 2012 London Olympics!
To celebrate the end of the Games, and the fact that they will be hosted Down Under in four years time, as Gold Coast takes on the royally approved party, we've put together a little list of Commonwealth inspired cocktails for your benefit!
Rob Roy (Scotland)
60ml Scotch whisky
25ml Italian Vermouth
Dash of Angostura Bitters
It might have been invented in a New York hotel but it is named for one of the most important men in the history of Scotland so the Rob Roy makes the list as a celebration of the host nation!
If you prefer your whisky neat, you'll get no argument from us (or the Scots) but this is a nice little take on a Manhattan that is worth a try.
Crack some ice using the back of a bar spoon and place into a cocktail shaker. Add some full ice cubes after you've got about ⅓ cracked ice in the shaker and then add all the ingredients.
Shake the mixture well and strain into a chilled martini glass and garnish with a twist of lemon.
Thanks for the hospitality Glasgow, have a Rob Roy on us!
Singapore Sling (Singapore)
60ml (1/4 cup) gin
30ml cherry brandy
15ml Cointreau liqueur
15ml Benedictine liqueur
250ml (1 cup) chilled pineapple juice
1 tablespoon fresh lime juice
6 drops Angostura bitters
Pineapple leaf or fresh mint leaves, to decorate
A cocktail classic, the Singapore Sling was first created in the Raffles Hotel in Singapore and has been a mainstay of the cocktail landscape since 1915.
To make this cocktail classic - add the gin, cherry brandy, Cointreau, Benedictine, pineapple juice, lime juice and bitters to a large cocktail shaker filled with ice.
Shake the mixture well so that all the ingredients are combined. This should take about 10-15 seconds for a good combination.
This drink is served in a tall, highball glass so put some ice cubes into a pre-chilled glass and strain the mixture over the top. Add a pineapple leaf or mint leaf to garnish and sip away!
Rum Punch (Jamaica)
1 cup fresh lime juice
2 cups grenadine syrup
2 cups rum (Caribbean rum)
1 cup coconut rum
2 cups pineapple juice
2 cups orange juice
5-8 drops of Angostura bitters
This is the perfect celebration drink if you happen to know a medalist or are after a big drink for your next party. Rum Punch is synonymous with the Caribbean and with Jamaica being one of the most recognisable nations in the Commonwealth Games (thanks to a certain Mr. Bolt) we thought we'd give them a celebration!
The measurement of a cup is about 250ml if you don't have a measuring cup, if you do then fill it up and off you go. You'll need a big punch bowl or blender for this drink so make sure you've got something big to serve it in.
Add all of ingredients into a punch bowl filled with ice and give it a good stir with a wooden spoon and you're good to go! If you are using a blender, fill it up with the ingredients and a little bit of ice and give it a quick blitz before serving.
Add slices of orange, lime or pineapple to garnish and serve away!
The Chapman (Nigeria)
60ml Creme de Cassis
350ml Sprite/7Up
350ml Fanta Orange
Dash of Angostura Bitters
Twist of lemon, lime and orange
African nations aren't exactly known for their cocktails but The Chapman is an incredibly popular mixed drink from Nigeria which can be made either alcoholic or non-alcoholic.
To make a Virgin Chapman, simply replace the Creme de Cassis with blackcurrant juice or syrup and you've got yourself a drink nicknamed the Nigerian Sangria!
The ingredients above make four glasses of this perfect punch so bear that in mind if you want to make a little less but why would you want to do that?!
Chill your Fanta and Sprite (other brands are available) before adding them to a jug or punch-bowl filled with ice. Stir with a wooden spoon to combine before adding the the rest of the ingredients and stirring a little bit more. Garnish with all kinds of chunky bits of fruit like a sangria and then pour into a chilled, ice-filled glass of your choice!
Dark 'n' Stormy (Bermuda)
60ml Gosling's Black Seal Rum
90ml Ginger Beer
Squeeze of Lime Juice
According to law, if it doesn't contain Gosling's Black Seal rum it isn't a Dark 'n' Stormy. Honestly, the Bermudan-based spirit company has trademarked the drink (twice, actually) In the United States and the name along with it.
It is very rare for a cocktail to be trademarked but the Gosling guys have got the Dark 'n' Stormy down pat so who are we to argue!?
This is an easy drink to make and a lovely one to drink so add ice to a highball glass and pour in the Gosling's Black Seal rum. Top up with ginger beer and add a splash of lime juice and a wedge of lime to garnish. The original recipe doesn't call for lime but hopefully, Gosling's won't sue you if you add it!
Beachcomber (Oceanic Islands)
50ml Light Rum
3.75ml (teaspoon) maraschino liqueur
3.75ml (teaspoon) cherry brandy
15ml lime juice
2 teaspoons caster sugar
1 Lime wedge
This is a celebration of a whole swath of islands that give the Commonwealth Games such a fun atmosphere and hammer home the notion of the Friendly Games!
The Beachcomber is the island-lifestyle in a glass! First take a martini glass and rim the edge with the slice of lime before dipping the edge into the sugar. keep hold of the lime wedge too, you'll use that as garnish later on.
Next, in a cocktail shaker half filled with ice, add the light rum, cherry brandy, maraschino liqueur and lime juice and shake well for about 15 seconds. Strain the mixture into your martini glass and add the lime wedge as a garnish - kick back and relax!
Now, it is over to Gold Coast as they plan their epic version of the Games in four years time! When the 70 Commonwealth Nations head over in 2018, you better get the drinks ready!
To learn more cocktail recipes, book a cocktail making class with Sydney Bar School today!