Food Safety Certificate
Location - Sydney CBD
---
Food Safety certificate course is $190 per person. Classroom session is 8 hours.
Don't wait to book a Food Safety certificate course, call now on 02 9232 1010 or contact our team.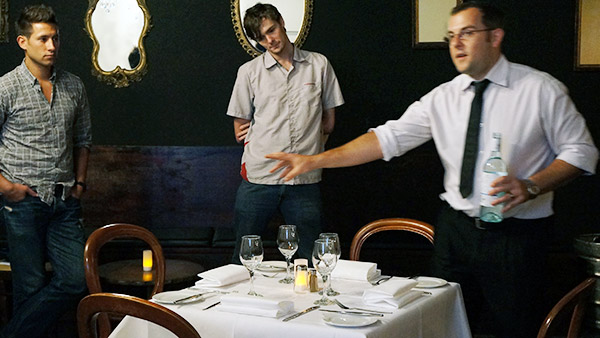 Course Details
Due to the number of food borne illnesses, the NSW Food Act 2003 introduced mandatory Food Safety certificate training to reduce occurrences.
Each business which is preparing and serving food must have a designated Food Safety Supervisor who has completed an approved Food Safety Certificate course. The Food Safety Supervisor must ensure their premises follow best practice when it comes to the handling of food products.
Refresher training is required every 5 years.

Compliance with the Regulations is achieved when the workplace has the required number of staff trained for for workplace. For example one Food Safety Supervisor for all shifts, for all kitchen work places. For more details about legislation from Food Authority, click here.
This Food Safety certificate course is delivered by TCP Training.
---
Pre-requisites
**Students must have a workplace supervisor who holds a current NSW Food Authority - Food Safety Supervisor Certificate, to complete a Third-Party Verification**

Students are required to be able to complete Food Safety certificate assessments in English. The course includes videos, photos, and questioning to assist all learners during the program. If you would like to bring a translator with you or have other learning needs due to your Language, Literacy or Numeracy skills, please contact our office on 02 9232 1010 prior to enrolling into this course.
---
How to enrol
To enrol into this course, follow these simple steps:
Select a date from the course timetable on this page.
Complete your personal details on the enrolment form.
Make payment using credit or debit card.
Receive email with confirmation of booking.
*Note: we do not hold seats for students until payment is made.
---
Training Program
The Food Safety Certificate course will guide students through the following:

Legislation and safety standards
Food handling policies and procedures
Hazards identification
Controlling hazards; and more
This Food Safety certificate course is delivered over one eight (8) hour session on Mondays. See what happens in this program through our Vimeo page.
See full Food Safety certificate course details here.
---
Assessment
There are assessments in this Food Safety certificate course. To see full course details and assessments, click here.
---
Certification
Students who are assessed as competent will be issued a nationally recognised Statement of Attainment for SITXFSA001 Use hygienic practices for food safety & SITXFSA002 Participate in safe food handling practices.
This Food Safety certificate course is delivered by TCP Training with certificates issued by TCP Training (RTOID:91118).
Once all tasks and assessments are completed, certificates will be emailed to the student.
---
Course Enrolment
The cost for this Food Safety certificate course is $190 per person.
Food Safety certificate course delivered in Sydney for public.
We also provide a Food Hygiene Certificate course if preferred.