Latte Art Course
Location - Sydney CBD
---
Latte Art course is $75 per person. Classroom session is 2 hours.
Don't wait to book a Latte Art course, call now on 02 9232 1010 or contact our team.
COVID-19
If you have recently arrived in Australia, please wait until 14 days after your arrival to book your training session. TCP Training will not permit entry to any participant who has been in Australia for less than 14 days.
If you are feeling unwell or have cold/flu like symptoms, please wait until these symptoms have passed before booking into your session. In the interest of protecting the health and safety of other participants, TCP Training may not permit entry into our classrooms if you are presenting cold/flu symptoms.
Any student who have visited a named COVID19 Hotspot will be prevented from entering the training session. Please visit the NSW Health Website for the latest listing of hotspots.
---
Course Details
Australians love their coffee! And behind every great coffee is a great barista! Our Barista course is a great way for you to develop the necessary skills you will need in order to make great coffees. Learn in a fun, relaxed environment under the watchful eye of our experienced Barista trainers.
If you are wanting to to take your Barista Skills to the next level, then this course is for you. Our latte art courses are designed to help the student do simple, quick and easy artwork that can be prepared within a time that the coffee still gets delivered hot to the customer.
It is recommended that you have experience using a coffee machine before starting this course as you will be required to properly texture milk, to enable to creation of Latte Art. If you dont have any experience or would like a refresher, we recommend completing our Barista Skills Course prior to the Latte Art Course.
You can book into our Barista Skills course, or you can book into our combo course which includes both the Barista Skills Course and the Latte Art Course.
---
Certification
Once successfully completed, learners will be issued with a certificate of completion for Latte Art Skills. Course certificates are emailed to students however a hard copy is available for an additional fee.
Training Program
Our Latte Art Course will take you through multiple methods of creating quick and easy artwork to impress both your customers and even your friends. Photos of latte art are commonly shared on social media and are a great marketing tool for any Cafe.
In our Course, our trained Barista will take you through free pouring designs and the use of skewers, chocolate sauce and powder to create art that will impress.
You''ll be making rosettas, dragons, bears, birds and flowers in no time. With a bit of imaginiation and love, you will see how easy it really is to make impressive and fast designs
---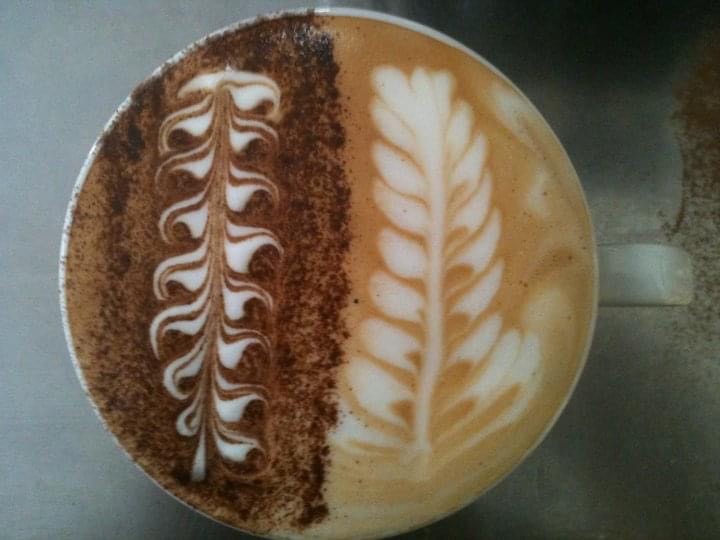 ---