Bastille Day Cocktail Ideas
Monday, July 14, 2014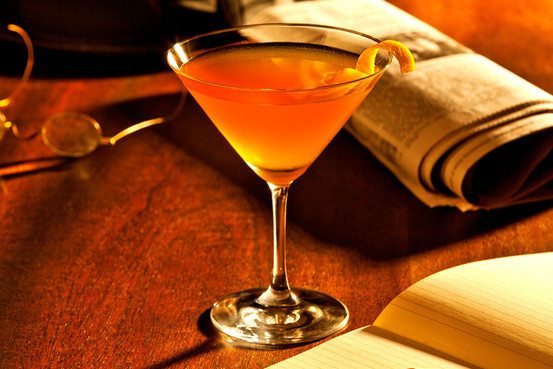 Joyeux Quatorze Juillet or Happy Bastille Day! Let's celebrate all things French with these amazing cocktails!
Vive la France!
Happy Bastille Day you Gallic beauties, as we celebrate Bastille Day in Sydney we thought we'd bring the French goodness to your celebrations with some of the best French-inspired cocktails we could think of!
Celebrating the beginning of the French revolution and otherwise known as the National Day of France, Bastille Day is as important as it gets for our French brethren.
Whether you are celebrating at home or at one of the many venues celebrating across Australia, we've got the creme de la creme of French beverages!
French Blonde
15ml Elderflower Liqueur
30ml Dry Gin
60ml White Lillet
60ml fresh Grapefruit Juice
Dash of Bitters
A forgotten spirit, White Lillet, is the cornerstone of this citrus cocktail. Made as a blend of Bordeaux wines and citrus liqueurs, White Lillet can be found in any good bottle shop and gives this cocktail a unique taste.
Add all the ingredients into an ice-filled cocktail shaker and bang on the lid. This drink requires a good shake so get to work for about 30 seconds before you strain the mixture into a chilled martini glass or champagne coupe.
Either serve this neat or give a twist of lemon for added effect.
Sidecar
20ml Cointreau
20ml Lemon Juice
One of the classic cocktails, the Sidecar has a debated origin. Either, it was first created (and drunk) in London or Paris and for the sake of Bastille Day - we'll stick with Paris.
Debate exists on the measurements too. Either follow our instructions or add equal parts of the three ingredients and follow the rest of our instructions. Experimentation is at the heart of mixology, find what you like and keep trying until you like it better!
It seems that no-one knows how to serve a perfect Sidecar. Using a standard cocktail or martini glass, either rub a wedge of lemon around the edge and dip in sugar or leave the glass alone and serve with a slice of orange. Whatever the choice, make sure the glass is chilled!
Crack some ice, hold the cubes in your hands and whack with a spoon, and place all the ingredients and ice in a cocktail shaker. Shake well for about 15 seconds and strain into your pre-prepared glass and serve. Voilà.
French Connection
60ml Cognac
20ml Fresh Lemon Juice
20ml Sugar Syrup
4 Fresh Raspberries
Sparkling Wine to top
A lesser known drink named for a well known movie, the French Connection is a lovely tipple that might be a little better suited to summer but it is still gorgeous on a sunny afternoon!
A fruity drop that gets it kick from the cognac, fill a cocktail shaker with ice and add all the ingredients except the sparkling wine. This is another drink that requires a good shake, you want the raspberries to break down so they infuse the drink.
Once the raspberries are good a crushed, it is time to pick a glass. This can be served in anything really, a collins glass is probably the best but if you happen to have some sort of old jam jar lying around then it'll work perfectly in that - a little more homely!
Strain the mixture into the glass or jar of choice and top with a sparkling wine of your choice.
Pépa
45ml Dry Vermouth
30ml Cognac
30ml Vodka
Dash of Angostura Bitters
Another cocktail named for the movies, this time the Pépa takes its name from Pépa Bonafé a French silent film star of the 1920s.
The Pépa has quite a taste of vermouth which can put some people off. If you aren't a fan of the fortified wine, then this may not be for you. If you want to give it a go, try it with the required measurements and see how you go, you can always reduce the vermouth next time around. Letting the cocktail stand for a little while after it has been mixed also helps to lessen the kick.
This is another cracked ice cocktail, so take the ice cubes in your hand and give them a whack with a bar spoon before putting the cubes into a cocktail shaker. Once you've got about a third of the shaker filled with cracked ice, top it up with full cubs before adding the ingredients.
Grab your bar spoon again as this cocktail requires a stir rather than a shake. Give a good stir for about 15-20 seconds to chill the drink down before straining into a martini glass or standard cocktail glass. garnish with a simple twist of lemon and toast the pioneers of French cinema!
French Martini
50 ml Vodka
15 ml Chambord
35 ml Pineapple Juice
A simple but sophisticated drink with a limited number of ingredients, the French Martini is a twist on a classic.
The Chambord gives the cocktail its lovely colour and, alongside the pineapple juice, gives a fruity twist to the vodka.
This cocktail couldn't be easier. Add the ingredients to an ice-filled cocktail shaker, bang on the lid and give a shake for about 7-10 seconds. Strain the mixture into a chilled martini glass and garnish with a twist of lemon if you really want to - job done!
If you want to learn more about different cocktails that you can make, take a look at our cocktail classes.