Career Profile - Gaming Attendant
Monday, July 8, 2013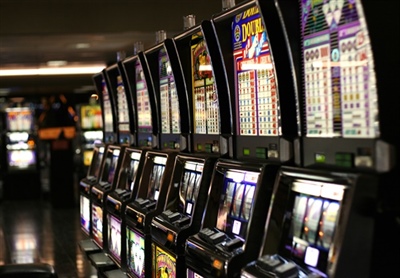 Australians are notorious worldwide for their love of gaming. Gaming is a huge industry being the heart of casinos and RSL clubs, and attached to most local Australian pubs. As a result gaming in Australia is very profitable.
Gaming is a crucial part of the Australian hospitality industry, but you don't really consider gaming roles when you think of hospitality jobs. If you want a drink at a bar, you have to talk to a person, whereas if you want to play the pokies at a venue you don't necessarily have to interact with anyone. This lack of interaction often causes people to forget how many people are employed solely to deal with the management of gambling facilities. If you are looking for a job do not over look gaming attendant roles!
Most venues with large gaming facilities need gaming attendants to serve beverages to guests, serve food to guests, operate TAB and Keno facilities, enforce responsible gambling procedures, process financial transactions when customers win and just chat and be friendly the guests using the gaming facilities. Pokies lounges have such a high profit turnover that having somebody there to chat to the guests can mean the difference of hundreds of dollars put into the machines each hour.
Getting a position as a gaming attendant is generally a well-paid hospitality position and often gives you the opportunity to make tips on top of your wage. Because there are very specific laws regarding gaming, developing expertise in this area can give you a specific skill set making you eligible for higher earning positions down the road.
Gaming has a solid career path, leading to opportunities in management as well as progression to high-earning positions in casinos. In order to eligible for these positions, you need to have your RSA and RCG qualifications.
Why not take a look at our RSA Course and our RCG Course and save yourself some money today with Sydney Bar School.