Celebrate Sydney Craft Beer Week!
Tuesday, October 14, 2014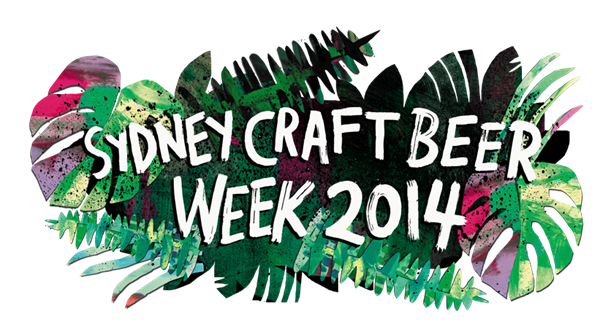 Get your pint glass ready as Sydney Craft Beer Week is on the horizon!
Rejoice beer lovers! Sydney is being taken over by beer of the craft variety for one whole week in October with a bunch of amazing events that cannot be missed.
Whether you're a pilsner kind of a guy or a pale ale kind of girl, Australian craft beer is in a renaissance of sorts at the moment and Sydney is about to make the most of the wonderful hops from Australia and the world over.
The city will be taken over by brewers, beer geeks and anyone who wants to taste something a little bit different as a tonne of venues are opening up their doors with special beers on tap, nights dedicated to one brewery, state or country or just a good old fashioned booze up!
It's a little bit more than a week in fact as you've got 9 glorious days to sample some of the finest brews in the world.
For the first time ever, the festival will begin with a gala opening. Head to Redfern and sample beers from over 20 brewers, some awesome food truck fair and grab a couple of free drinks to boot! What more could you ask for?!
Head to the fantastic Bourke Street Bakery for a bit of hair of the dog as they team up with the brewers of The Grifter Brewing Company to serve up some amazing baked treats to go alongside your beer!
Starting at 2pm on Saturday 18th at the Potts Point branch, get there early and enjoy a beer with your Saturday brunch!
If you're a self confessed beer geek then you're in luck! Two trivia nights on the first day of the festival have you covered a Bacchus takeover at Trinity Bar and Beer Geek Trivia at Kingston Public.
A tour around James Squires Brewery is another Saturday highlight (as is the tasting promised at the end of the tour). Squires is widely considered the first brewer established in Australia (by a convict of the same name) so go back to Australia's roots before celebrating its future!
4 Pines in Manly is the pick of the litter the following day with their Ultimate Beer Experience. You get a tour, a full tasting of their award winning beers, a crack at their massive burger and a take home 6 pack for the low, low price of $75.
Origin of Beer moves to the United States on Monday 20th at Bitter Phew on Oxford Street. 12 venues over the course of the festival will take on an Origin of Beer night and beer passports are available so you can get your stamp to prove you've ticked off the whole list. Apparently, those that do will be handsomely rewarded so keep your eyes peeled…
The Golden Age Cinema is hosting a screening of True Grit (the Jeff Bridges version) on Wednesday 22nd, thanks to Platinum Liquor and HopDog BeerWorks who have created a beer specifically for the event. 'Le Boufes Bete Noire' is a 7% American stock ale aged on bourbon oak chips for three months which sounds like something Rooster Cogburn would approve of!
A pop-up craft beer venue will hit World Square thanks to TimeOut. You'll want to make an early dart from work to get the best of this evening drinks as tasting paddles are available from a host of different brewers.
Whatever you choose to do, get out there and try something new! Sydney Craft Beer week is a celebration of beers from all over Australia and all over the world - you never know, you might find a new favourite!

If you're crazy about the crafty stuff, why not get involved in the industry with a course from Sydney Bar School?