Changes To How You Get Your RSA Competency Card
Friday, September 4, 2015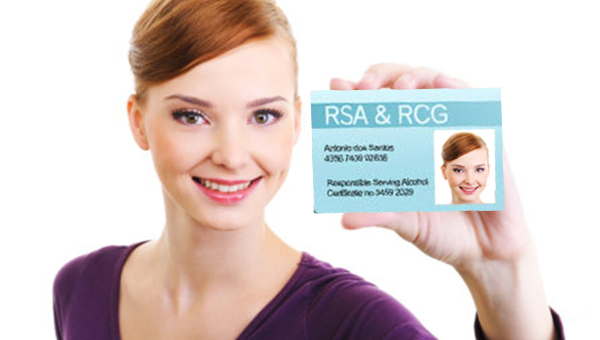 If you've done your RSA and/or your RCG courses for NSW with Sydney Bar School recently, you will most likely be applying for your photo competency card soon. There are certain areas that require you to have the competency card when you start working in their venue. The majority of the time though, you can start working immediately once you have your Interim Certificate, but this is only valid for 90 days after the date you pass.
There were some changes recently to how you now get your photo card, but don't worry, it is really easy!
What you need to do first is find your nearest Service NSW Service Centre – to do this, you can look online at www.service.nsw.gov.au/service-centre or you can call them on 13 77 88 and they will tell which one is going to be more convenient for you to get to.
What will I need?
When you go to your nearest service centre, you will need to have your Interim Certificate and documents to prove your identity. You can see what documents are accepted on the back of the interim certificate and it is very important to not forget them as your application cannot be processed without them.
Can someone else go on my behalf?
Unfortunately not, you will need to go to the Service Centre yourself, you can't send a friend or relative to apply on your behalf.
What happens when I am there?
When you are there, they will check your documents and take your photograph as part of the application process (make sure you do your hair, this picture will last for 5 years!) Your photo competency card will then be ordered and you should receive it within 3 weeks.
It really is that easy …
If you are looking for work in a venue that sells or serves alcohol and don't already have an RSA (or have one but need to renew it), or you're looking to work in a venue that offers gambling facilities and need an RCG, Sydney Bar School has made booking your course even easier!
We run RSA courses 6 days a week and, with new training facilities opening up all across Sydney, you're never too far away from getting your RSA certificate. RCG courses are available 3 times a week.
Visit us at a training centre near you soon!