Corporate Team Building With Sydney Bar School
Thursday, June 13, 2013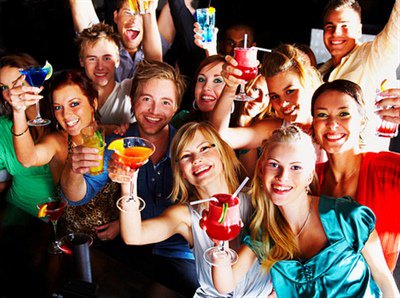 Big business has always been mixed with pleasure. Whether it's on the ninth hole, a nice restaurant, a bar or in a sports arena, business is just as often conducted out of the office as it is in a boardroom. This is especially true in Sydney. Australians are a social people, and business is more about personal relationships than in many other competitive markets.
It's not Mad Men. We can all get through a day at the office without lighting up a cigar, some of that culture certainly remains. Anyone will tell you how important "networking" is to a career. Many business deals that are drawn up in legal contracts are often the refined version of what was drafted on a bar napkin earlier in the week.
Being social, understanding how to make professional relationships, and working well with colleagues can give a company the edge over its competition. This is why there is such a thriving marketplace for corporate team-building activities. Unfortunately most of these leave employees rolling their eyes, and understandably so.
For some horrifying and unknown reason the trend seems to be for companies to choose activities designed to embarrass and strain their employees. Rope courses, abseiling, hiking, canyoning, horseback riding, scavenger hunts, mini-Olympics...these sorts of activities are supposed to build trust and facilitate bonding but they are torturous to many people who have actively chosen a career behind a desk.
Sydney Bar School has the perfect team-building exercise that will minimize your eye-rollers and arm-crossers. Our cocktail class, held in our fully operational and stocked bar in the CBD, will promote a team culture and formulate trust while making fun the number one priority. The class starts out with history and origins of the classic cocktails, followed by an interactive lesson where the participants will learn to cut, dice and crush the fresh ingredients, measure spirits and finally learn to mix, throw and shake cocktails. Once teams have learnt the art of cocktail making, they get to invent their own unique cocktail which is put to the ultimate test – their team mate's taste buds. Most importantly the class ends with the participants drinking their creations and socializing.
The best part about our cocktail class is that employees will not only benefit immediately, but it might inspire future outside-of-work social gatherings that embrace the age old practice of schmoozing and boozing.
Call us on 02 9232 1010 or Contact us today about a corporate team building class and we can help you tailor an experience for your team that mimics the strategies that are used in your workplace to achieve success.