Happy International Beer Day!
Friday, August 1, 2014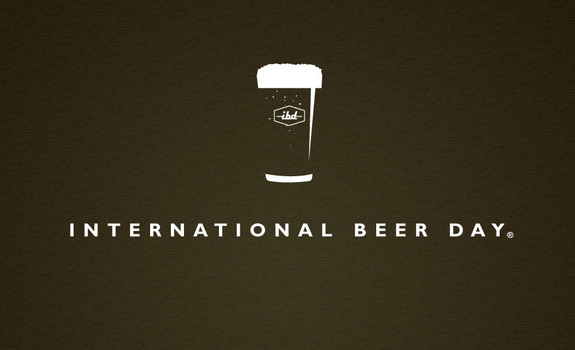 August 1st is quite possibly the most important day of the year, don't let it pass you by - drink a beer!
It should be a national holiday but apparently Prime Minister Tony Abbott has too much on his plate at the moment so we will have to celebrate after work...
Happy International Beer Day everyone!
Benjamin Franklin called it "proof that God loves us and wants us to be happy," Jack Nicholson said it's the "best damn drink in the world," and William Shakespeare called a "quart of ale a dish for a king."
If beer is good enough for those guys, then it's certainly good enough for us!
Only water and tea are more commonly consumed worldwide and there are over 40 000 different beer brands available worldwide. Captain Cook brought brewing ingredients with him on the first fleet and Australia is just outside of the top ten of beer drinking nations in the world with 83 litres a year consumed per capita.
Aside from the big brewers in Australia, there are hundreds of micro-breweries across Australia that are producing great beer with unique flavours. What better way to celebrate this most auspicious of days by trying them all?!
How do you celebrate International Beer Day I hear you cry? Well, it isn't difficult! Pick your favourite drop and drink up - whether it be a Coopers Pale Ale or a Prickly Moses Spotted Ale - raise a glass to all things beer-ific!
If you are in Sydney and looking for somewhere to celebrate, there are several options. If you head down to The Rocks make sure you stop off in The Australian for a tasting session of some winter favourites.
The Australian is one of the best beer pubs in Sydney and their Toast to the Roast session scheduled for International Beer Day should not be missed. From 4pm-6pm, the wintery brews will take over the main bar for your tasting pleasure!
Another of Sydney's historic pubs has their own celebration for such an important day, The Golden Sheaf will be hosting a one night only pop-up beer bar in their beer garden. The beer will be supplied by the Northdown Craft Beer Movement with a selection of tipples from the world over in a truly international celebration.
Back in the city and to a place not exactly famed for its beer culture - The Ivy. More specifically, the third floor of the fine establishment as The Beer Pilgrimis looking to break a world record!
The world record for the most people to ever simultaneously enjoy a beer tasting currently stands at 322 and The Beer Pilgrim is looking to get 350 willing (adult) participants to sup three local beers and enjoy some food...for free...sounds about perfect to us.
Make sure you are at The Ivy by 5.30pm as only the first 350 will be offered the chance at becoming a world record holder, just like Usain Bolt...well, maybe a little different than Bolt but you get the gist.
Whatever you choose to do, make sure you take these celebrations seriously! Try your old favourite but dabble with something new too. Whether it is just a taste or a full brew you never know what you might discover.
Happy International Beer Day one and all! Celebrate responsibly and enjoy this most sacred of holidays!