IconPark to Open New Stanley Street Restaurant!
Wednesday, August 20, 2014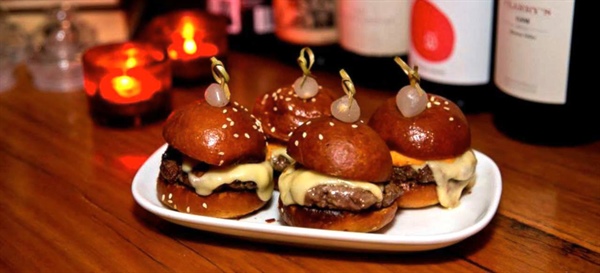 After the successful first season of the crowdfunding platform, IconPark has announced their latest venture and it sounds amazing!
IconPark, the hospitality-based crowdfunding platform, have announced their latest pop-up residency in their Stanley Street space and it looks set to be an absolute must-try!
Rupert & Ruby, an American style BBQ restaurant, will open August 25th taking over from the first IconPark restaurant Stanley Street Merchants which closed its doors on August 9th.
IconPark is a phenomenal idea for new-comers to the hospitality sector to gain funding for their own spaces in an otherwise crowded line-up.
Basically, if you have the best idea ever for a restaurant or bar you can submit the idea to IconPark and try and gather as much funding as possible from people all over the world. You've probably heard of Kickstarter or another crowdfunding websites and IconPark is no different - except it is solely focused on hospitality.
The first season of IconPark was won by the team behind Stanley Street Merchants and as their time at the Stanely Street venue drew to a close, IconPark invited a combination of two other submissions to join forces and take over the space.
Rupert & Ruby will be open from breakfast through a dinner service and will serve all manner of amazing, North American fair. Eli Challenger, head chef of Bondi staple Fat Rupert's, will bring his talents to Darlinghurst alongside Aaron Pearce.
The original Ruby's BBQ pitch to IconPark promised Hickory brisket, soused iced-tea and Southern hospitality so if they keep that up, we'll be trying to get a table booked as soon as the place opens!
Rupert & Ruby will not only look to America's South for inspiration but will take the best of the rest of North America too! With our American knowledge, we can only hope the team will focus on the phenomenal booze that the north-west corner of the Americas produces but we will just have to wait and see!
The original plan was to infuse all the best BBQ-ing varieties from across America. If you've ever travelled around the States (or seen the movie Chef)you'll know that Kansas City BBQ and Texas BBQ are different things. Even Southern Texas BBQ and Central Texas BBQ are totally different.
In their IconPark pitch video, Ruby and Eli detail why they want to take on the IconPark space and it sounds like Rupert & Ruby will be one of the must-eat spots for spring and summer - their residency runs until the end of the year.
With Fat Rupert's as a blue-print and fellow Bondi natives Will & Co taking charge of the coffee, the beach is coming to the Inner East. Circle 25th August in your calendar and get the BBQ fired up!!
If you'd like to start your journey in hospitality, take a look at our list of hospitality courses for your first steps!