It's Hospitality Award Season...So Who Won?!
Friday, October 3, 2014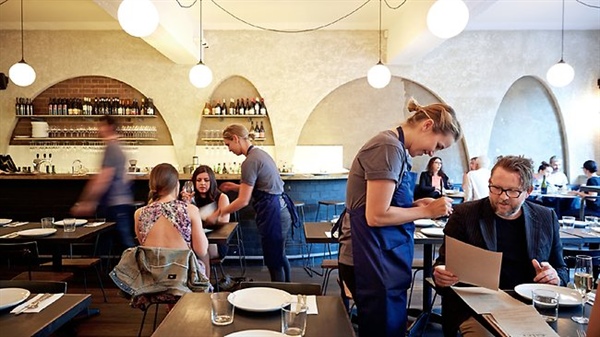 Sydney has an amazing hospitality industry and with a course from Sydney Bar School you too can join the fun!
Forget about January and February as the Hollywood award season. You can keep your Academy Awards and Golden Globes - we care about the best restaurants and bars Sydney has to offer!
The Sydney Morning Herald have announced their Good Food Guide winners and the best restaurants in the city were recognised.
Chippendale favourite Ester took home the best new restaurant award. Ester has been given rave reviews in recent weeks also winning Restaurant of the Year and Best New Restaurant at the 2014 TimeOut Food Awards.
Ester was also recognised in the Top 50 restaurants in Australia by The Australian and in Gourmet Traveller's Top 100. Book a table while you can as you may have a long wait for one of the best new restaurants the city has to offer.
Head chef of Bentley, Monopole, and Yellow, Brent Savage was recognised as Chef of the Year by the Good Food Guide. Each of his restaurants are a glorious celebration of great food and every one of them should be on your dining list in Sydney.
O Tama Carey, head chef of Berta in Surry Hills was recognised for her work and has been named Chef of the Year by TimeOut. The Italian restaurant near Hyde Park has been celebrated for it's amazing food at brilliant prices and once a month they celebrate a single ingredient throughout a specially designed menu!
Cafe Paci in Darlinghurst, and head chef Pasi Petanen, were celebrated for innovation by the Good Food Guide and also won the People's Choice Award from TimeOut.
Pinbone, and their great group of staff, were given the Hot Talent Award by TimeOut. Keep an eye out for the staff at this amazing Woolahra spot spreading their wings and heading into their own ventures soon!
All in all, the Sydney food scene is in brilliant health. Whether you are looking for an incredible dining experience at a hatted restaurant or want to try one of the newer and equally celebrated spots then the entire city is your oyster!
With the burgeoning restaurant scene in the city and suburbs, now is the perfect time to start your career in hospitality. A hospitality course with Sydney Bar School is the best way to kick start your career.
Whether you are looking to work in a kitchen, behind the bar or in the service sector, Sydney Bar School can help you find your perfect role with our expertly taught courses!
What are you waiting for? Get the future you deserve today with a course from Sydney Bar School!