Japanese Slipper Recipe
Friday, June 21, 2013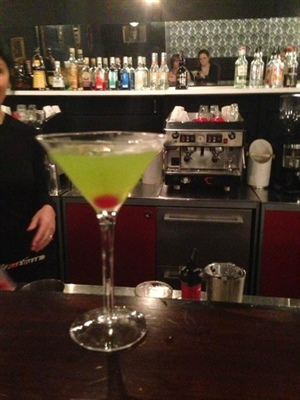 Nothing will whet your appetite for the weekend than a cheeky cocktail!
The Japanese slipper is a classic cocktail that we covered in a cocktail skills class this week.
Named after the Japanese origins of its main ingredient Midori, the Japanese slipper was created in Melbourne in 1984.
Though it looks exotic with its electric green hue, this cocktail is actually an Australian cocktail.
30ml Midori liqueur

30ml Cointreau
1 whole lemon squeezed
Combine ingredients in a cocktail shaker and shake with ice.
Strain into a chilled martini glass.
Garnish by dropping a maraschino cherry to the bottom of the glass.
Enjoy!