Lock out laws hit the Inner West!
Friday, August 14, 2015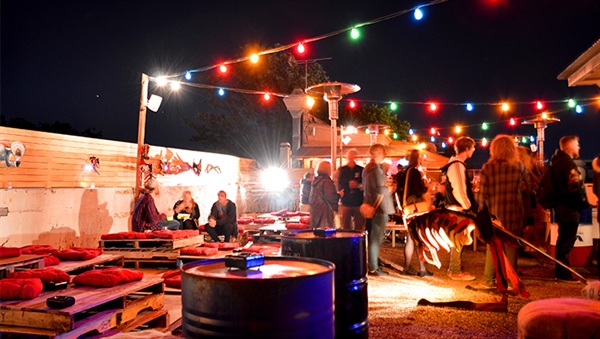 Well its another dark day for hospitality in Sydney ... In case you've been living under a rock for the past month, you would have heard that the New South Wales lock-out laws could potentially hit the inner west of Sydney.
Take a deep breath! They haven't came into affect just yet.
The CBD and Kings Cross areas have been affected hard by the new RSA laws introduced last year, requiring venues to close its doors to patrons before 1.30am, with no shots after 12am and no double's being served.
Now, ten venues throughout the Inner West, such as the popular late night venues in Newtown, Marlborough Hotel, Zanzibar and The Bank, have agreed to a voluntary six month trial. These trials will commence on the 1st September, with the bars agreeing to the lock-out of patrons from 3am on Friday and Saturday nights. The trial will also see a ban on shots and doubles after midnight, and the sale of alcohol will be stopped 30 minutes prior to closing.
The lockout laws were introduced last year to curve alcohol fuelled violence in the CBD. The death of teenager Daniel Christie on New Year's Eve, 2013, prompted widespread debate on alcohol-fuelled violence and eventually led the state government to introduce a suite of measures, including 1.30am lockouts, 3am last drinks and a ban on takeaway alcohol after 10pm. NSW Bureau of Crime Statistics and Research have recently released listings that show violent incidents down 40% since the introduction of the lock-out laws.
Several bars and clubs have closed since the lockouts were introduced in March 2014, with most blaming it on a downturn due to the new restrictions. A major Kings Cross venue, Hugo's Lounge, will be closing its doors, also blaming the new laws. Manager Dave Evans said 36 different "stringent conditions" had been placed on the business over the past one-and-a-half years.
"It has crippled our business, we have seen turnover drop in the Cross by 60 per cent."
The reasoning for stretching these laws to the inner west: The Imperial Hotel in Erskinville. The venue has been rumoured to be closed down indefinitely, due to a 72-hour closure a month ago by a police raid, which allegedly found staff using drugs on site while working. Two staff members were charged with drug offences, amongst other breaches to the Liquor Act.
Further expansion of lock-out laws to our industry could have a widespread effect, loss of work, low job opportunities with a hard hit to our culture and tourism. The nanny state effect could be looming over us sooner than we think!
Have your say over at the Sydney Bar School Facebook page and make sure to stay safe and work with the sense and knowledge of our rights! Book into our RSA Course and Bartending Course to obtain the correct certificates.
Jordan Gross - Trainer for Sydney Bar School