National Punch Day
Saturday, September 20, 2014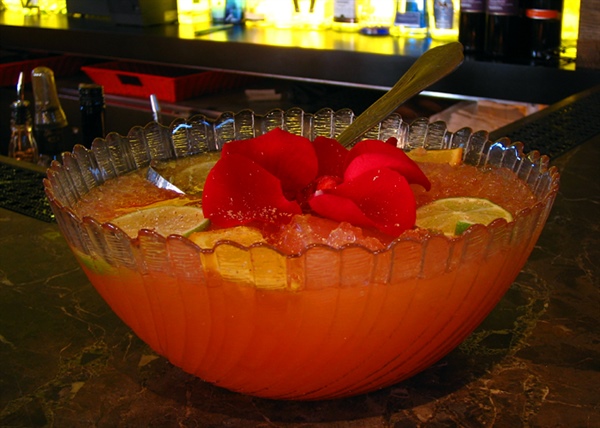 Saturday 20th September is National Punch Day in America, which got us thinking – why should we miss out here in Australia? We love a good cocktail recipe at Sydney Bar School and with Spring in full force in Sydney, it's perfect weather for sitting with some of your favourite people whilst enjoying a refreshing punch cocktail (or mocktail)!
Here are three of the favourites from our Sydney Bar School crew …
For a melon punch cocktail, you will need:
Melon liqueur
Vanilla vodka
Raspberry vodka
Pineapple juice
Soda water
Strawberries
Get yourself a punch bowl and fill it half full with ice. You will need to mix 1.5 parts of the melon liqueur with 1 part vanilla vodka and 0.5 part raspberry vodka. Add a dash of the pineapple juice and soda water and make sure it is all mixed well! Slice your strawberries up and use them as a garnish.
This is best served over ice.
If it's a mocktail that you're after, this will hit all the right spots with your taste buds! Grab yourself:
2l of pineapple juice
2l of cranberry juice
750ml of orange juice
1.25l of ginger ale
Again, you need a punch bowl half filled with ice and all you need to do is mix the ingredients thoroughly! This is best served chilled and if you want to brighten the colour of the drink, you can add a tiny bit of food colouring to make it look more vibrant. You can also substitute the ginger ale with lime soda but a different flavor!
Last but definitely not least, a personal favourite – the Champagne punch! If you're looking for a twist on an old classic, this recipe takes the champagne cocktail to a whole new level! You will need:
375ml Champagne (you can also use sparkling wine)
375ml lemonade
80ml vodka
80ml Malibu
1 thinly sliced lime
100g frozen raspberries
125ml of fresh passionfruit pulp
Put all the ingredients in a tall jug and mix well, add some ice cubes and you're ready to go!
These are just three of our favourite 'simple to make' cocktails and we hope you enjoy them! Let us know what you think! And if you want to learn more great recipes, join us on our cocktail making course in our custom-made training bar in Sydney CBD … hope to see you soon!