New License For Music In Venues
Wednesday, October 22, 2014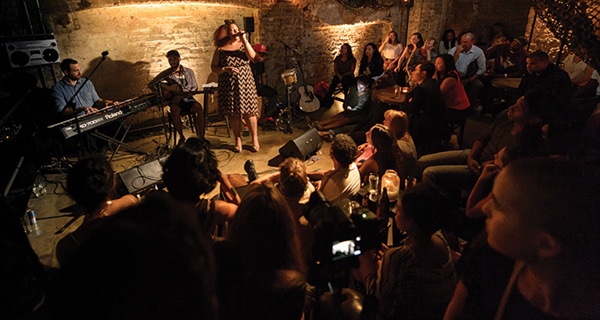 A new licensing agreement makes it easier to play all kinds of music in venues! Licensing reform for bars and restaurants has been rolled out which makes it easier for venues to meet their licensing agreements and includes opportunities to stream music.
APRA AMCOS (the union for musicians and technicians) has made significant changes to their licensing system which makes it easier for venues to pay the correct licensing and harness the awesome power of music in their venues.
For a flat fee of of $275, any venue in Australia can grab themselves a license to play music via CD, radio, TV, smart phones and even streaming services which gives venues the opportunity to give their customers music without the hassle of an on-going licensing debate.
The move comes as a way to clarify laws surrounding music both in and out of venues and allows artists and technicians to be paid fairly for their work.
A bar, restaurant or cafe without the soft hum of music is a little bit weird. If your venue doesn't have the atmosphere to carry off the sound-free vibe (and not many can) then look into your licensing options right away!
With the advent of streaming, it is good to see a licensing and copyrighting company take the lead with some progressive agreements. Streaming offers an easy way for venues to access music and even allow patrons to help pick the songs.
The new license comes with the proviso that you check with your streaming service of choice but, even if you decide to use more tradition means, you are still covered under the new scheme.
Live music, karaoke and some website services are restricted and require further licensing but it looks like APRA AMCOS are welcoming changes to licensing, as are venues everywhere.
Working alongside the Restaurant & Catering Alliance, APRA AMCOS has been able to help musicians and restaurant owners alike and this should be celebrated - so good on the lot of you!
A venue without music is like a venue without beer - it rarely works. With an administratively simple, cross-platform license, you can take your venue to the next level and your customers will thank you for it!
Remember, it isn't only your music that needs a license, your workers need one too! If you are looking for a Responsible Service of Alcohol course in Sydney… you've come to the right place! Check out all of our hospitality courses and book what you need to take your career to the next level today!