New NSW Drinking Laws Now In Effect
Friday, February 14, 2014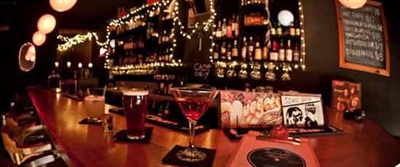 If you went out this weekend, you were one of the last to enjoy the late night bars that we have in Sydney. As of today, Monday 24th February, bars will be required to adhere to new lockout restrictions. These restrictions mean that a new lockout time of 1.30am will be enforced for bars in the CBD and Kings Cross Precincts. You won't be able to get a drink after 3am and bottle shops across NSW will now close at 10pm. See here for more details.
Don't despair though! Even though your late night partying will be a little less late, there's still plenty of time to enjoy the awesome array of bars on offer in Sydney! We put together a list of some of our favourite bars, in case you need some inspiration!
We love Mings because it's intimate. There's always good music but not so loud that you can't have a conversation with your friend/date/group. There's a great menu of cocktails too! Mings don't offer the usual menu for their cocktails so if you like trying new drinks, then this is the place for you! You can see their menu here. Try the Dennis Rodman if you're going solo or, if you fancy sharing, the Pink Panda is always a winner!
Fancy spending the evening closer to the stars? That's what you'll get with O Bar. Forty seven floors above the ground gives you a great 360 view of the city. Enjoy some food from the restaurant or tapas menu, enjoy a beer or a nice glass of wine and just watch the city go by in some serious style. O can stand for many things up here!
Pocket bar is one of those little gems ... so hidden, it doesn't even have a sign outside! It is small and cosy, serves 'quirky crepes' and, you've guessed it, cocktails (notice a theme here?) Check out their delicious food menu here. Found in Darlinghurst, its a great place to start your evening and catch up with friends before moving on for a dance!
What's your favourite bar? Why not share with us on Facebook the what and why, we always love hearing about new places to hang out!