Online NSW RSA May Be Revoked
Wednesday, January 29, 2014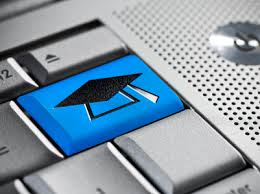 It has been brought to our attention today that as part of the new proposals that were released last week which attempt to tackle alcohol related crime and violence, the ability to complete your NSW RSA certificate online may soon be revoked.
Following on from proposals that were released on 21st January by the Premier of NSW, the NSW Parliament are to meet and discuss whether legislation will be passed to enforce them, and this is to include a discussion around the future of online RSA certificates for NSW. It is possible that the online RSA training course for NSW will be suspended. If the suspension is approved, it could be with immediate effect.
What Does This Mean For You?
Well, if you have already enrolled on the NSW online RSA course, we would advise that you successfully complete it by close of business on Thursday 30th January. If you do not complete the course by this time, then we will not be able to issue a certificate, should these changes go ahead.
If you already have a Interim Certificate and are awaiting your competency card, don't worry! Your certificate is still valid and you can proceed as normal.
If the government do proceed with a suspension for online RSA certificates in NSW, you will no longer be able to enrol for an Online NSW RSA course and this could be with immediate effect. If you are in NSW and need an RSA, there will be a classroom option available to you as an alternative.
We appreciate that the ability to do an online RSA course is potentially more convenient but, the good news is, we do have a number of options available that will still make getting your NSW RSA certificate simple. We run classroom RSA courses every day and have a choice of three locations, meaning that we can cater to your needs and you can easily work the course in around your schedule.
If you want to book a classroom RSA course for any of our offices, you can do so here or you can call us on (02) 9232 1010. Please feel free to contact us should you have any questions ... our RSA Course experts will be more than happy to help.