Our Top Tips For Finding That Hospitality Job
Monday, June 30, 2014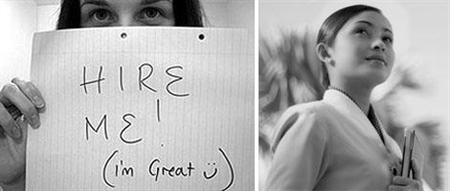 When you are looking for a job, it is always a good idea to ask others for advice on how to go about finding the role that you are looking for, especially if they are already in a similar role themselves. Often, the age old cliché of "be confident" and "have a good attitude" will be offered to you, and while they are useful points to remember, they won't necessarily help you stand out from a crowd of confident people with good attitudes.
We spoke to our trainers, industry professionals, our internal team and even our favourite bartenders and they helped us put together a list of some real insider tips on how to stand out while you are trying to get a bar job (or any Hospitality job!) in Sydney.
1. Always apply in person.
Even if you are able to submit a resume online, you will get results faster if you go in person with a resume in hand. You'll be able to let your personality shine through much better than on online submission. If you get the name of the person you spoke to, it will give your follow up call or visit a more personal touch.
2. Dress appropriately.
Hospitality jobs require that people are well-groomed. When you go to drop your resume, do so wearing smart/casual attire ... a black pair of pants and white blouse for a girl is rather fitting and for a guy, a pair of black pants and a black or white t-shirt with no logos would be acceptable.
3. Keep your resume to under a page.
Unless you are going for a management position there are not that many skills required so nobody wants to read through pages and pages of information they have no use for. If you are applying for a more senior position, you should still keep your resume under two pages. The person who receives your resume probably has many more to get through and if yours is too long, it may get passed over. If your resume is more than two pages, it is more than likely that not everything on it is relevant to the role you are applying for.
4. Always make sure you give your resume to the manager on duty.
If a bartender offers to take your resume, make sure to politely ask if a manager is available for you to talk to. If they are not available, ask when the best time to come back would be. Most of the time, resumes that get handed in to employees without the power to hire don't end up making it to the management team.
5. Try to make yourself as available as possible.
To start with, you probably won't get many shifts, but employers like to hear that you're open to working whenever and however much they want. It will be extremely helpful to your employer to know that if they need you on short notice, you can make yourself available and help get them out of a potential sticky situation.
6. Be open to any position, even if it's not the role you want.
If this is your first bar job and you are just looking for a foot in the door for the hospitality industry, do not fixate on getting a job as a bartender. You may need to accept a role as a food runner, front of house, cocktail waitress or something like that to get some experience before you can find a job on the bar. It's a good idea to try and learn these extra skills for any future jobs you may wish to apply for. If you are multi-skilled in several areas of the bar, you become a much more attractive employment prospect.
7. Meet people in the industry.
Most people get their first job in hospitality through a referral. Talk to friends who work in this environment and let them know you are looking for a job. They may be able to point you in the right direction regarding who you should talk to, or might even know of available positions if there is nothing in their venue. Your chances of being hired increase greatly if you have had a personal reference before you have even spoken to the manager!
8. Try approaching the HR department of large hospitality groups.
If a bar is owned by a large hospitality or hotel group, as is often the case in Sydney, these companies will most likely have an HR department. If you make an appointment or go into their office, they will be able to tell you what openings they have in any of the venues that are owned by that group.
9. Remember that it's a numbers game.
Most of the time, your success will depend on factors you can't control. What time of year it is, who is doing the hiring for that particular venue, volume of staff turnover and whether or not the venue currently has a full team will all be factors in how successful your job search is.
The best way to remedy this is to give out as many resumes as possible. Do not be discouraged if you don't get a job right away, just keep handing out resumes. And follow them up regularly. That way, you stand a much better chance of being at the forefront of the hirer's mind if something does come up.
10. Make sure you have your RSA + RCG certificates.
In Sydney, people will not accept your resume or let you trial on a licensed premise without an RSA, and the same goes for RCG if there are pokies in the venue. It is illegal for them to do so and you face a personal fine should you be found to be working there without one. Even if you don't go anywhere near the pokies you still need to be RCG qualified to be considered for a job. Get ahead by being prepared and already having these qualifications.
11. Make sure you have the skills you need.
Have a look at our Hospitality Courses. If you are new to the Hospitality industry, these can be a great way of making sure that when your potential employer asks you if you know how to pour a beer, make coffee, pour wine, shake a margarita the answer is always YES.