The Importance Of An RSA
Thursday, July 30, 2015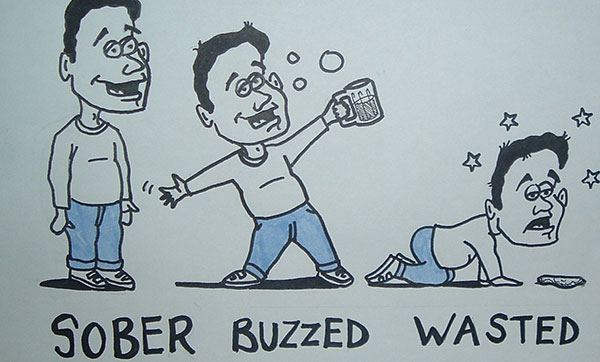 There were two films that were entered in the Sydney Film Festival this year that bring home the importance of RSA. These films are now in general release. "Ruben Guthrie" and "Amy"
As a trainer in this field I am often come across people who have been so conditioned by our society that the only way to have fun is to be totally "out of it".
Advertising is, constantly bombarding us as a community, and media in general that promote this kind of behavior. So much so that it has become normalized.
What I find heartening as a trainer is that part way through the course some of my learners have a light bulb moment. They really get it! That is very gratifying.
These two films demonstrate the how important RSA is. Apart from being entertaining and good cinema there is an underlying message if you chose to look a little deeper.
"RUBEN GUTHRIE"
This film had its opening night at the festival and it is a black comedy and has a stellar cast of Australian actors, including Jack Thompson, Robyn Nevin, Alex Dimitriades, Abbey Lee and Patrick Brammall as Ruben. A bitter sweet tale of a high flying advertising executive who has a year to get his life back together after his fiancé leaves him presenting him with that challenge. It was interesting to note that despite the other characters in the film, other than the fiancé, acknowledging Ruben as having a problem, they did not seem to realize that they also had problems with alcohol.
"AMY"
This is a documentary made up of home movies and live footage of the life and tragic death of Amy Winehouse. It is poignant and heart wrenching in part to watch this train wreck happening. How the men in her life, for financial gain, exploited this amazingly talented and very fragile woman. How, despite enormous international success, she sought solace in alcohol, food and drugs. Eventually dying of alcohol poisoning at only twenty-seven. It's About Education Education is the only thing that changes society. We have to battle the power of vested interest which enormous amounts of money that abuse the political system with lobbyist and political donations to increase their profits. Educating staff and licensees is part of the solution but more important is educating our youth in schools and the home. Getting an RSA plays an important role in facilitating that change - knowledge is power and awareness is knowledge!