Will Pay At The Table Kill Hospitality Tips?
Wednesday, September 17, 2014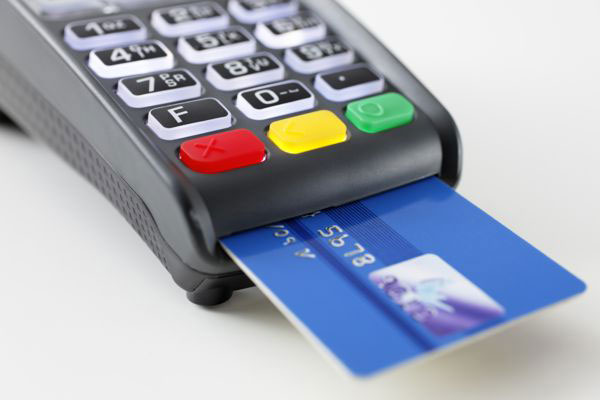 Changes to payment methods could have an affect on tipping in Australia.
Australian diners are no longer able to sign when using a credit or debit card to pay for a restaurant or bar bill. Chip and pin technology has officially been rolled out this month across the hospitality industry - could this new technology lead to a drop in restaurant tips?
Chip and pin technology normally requires the server to enter the amount that will be paid, which is usually the amount on the bill, which doesn't allow for tips unless the customer is carrying change. The fact that you are paying on your card means that you probably haven't got change so tips could suffer.
The banks that have rolled out the chip and pin revolution (for security reasons) often do not provide an EFTPOS terminal that is equipped to offer tipping functionality so restaurant and bar owners will have to fork out for a terminal that allows tipping or hope that customers have a handful of cash.
Thankfully for hospitality workers, technology can be on your side! There are various products and even apps that can help generate tips for staff which are perfect for any venue.
If, when using chip and pin, you don't have pay at the table functionality and customer's are asked to visit the cash register to pay then it becomes more tricky and awkward for tips. This has happened to me before, where I've had to head to the counter to pay by card and the staff have already keyed in my total without the option of a tip and if you don't have cash in your pocket then that's it!
A new EFTPOS machine designed by Tyro looks like a great product for continuing tips when using pay at the table, chip and pin technology. Tyro terminals come equipped with tipping functionality but they do require the venue to buy a new terminal and have wifi.
Those are the options for venues though - either ask customers to pay at the counter or get an EFTPOS machine that is equipped with tipping for chip and pin pay at the tables.
As chip and pin technology rolls out across Australia, EFTPOS machines will become more and more advanced and much more common in Australian restaurants so tips may suffer in the short term but will stabilise in the long term.
This only affects card payments and another option that has recently been launched in Australia is a PayPal app which allows you to pay your bill online and has tipping functionality.
The PayPal app is a great idea as the customer tags themselves at your restaurant or bar, includes their table number and the bill can be settled in seconds from a PayPal account. This eliminates the need to head to the counter or even attract the attention of the staff and is simple and easy to use.
Chip and pin payments are here and they will not be leaving anytime soon. Venues need to move with the times in order to secure tipping for their staff. While tipping will not be going anywhere (if the service continues to be exemplary) the landscape has changed and venues need to evolve too.

If you are looking to jump start your career in hospitality, why not book a course with Sydney Bar School? We have RSA certification, hospitality courses and RCG Courses to get you started on the right path!