World Cup Cocktails: Caipirinha
Thursday, June 12, 2014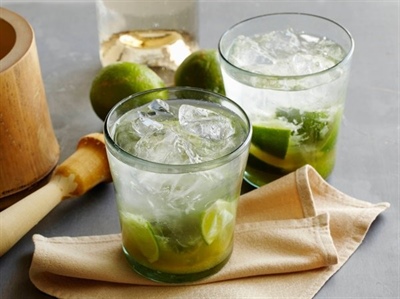 Our countdown of great cocktails to enjoy during the World Cup begins with a Brazilian classic...
It is here!
It is finally here!!
The World Cup starts tomorrow!!!
Brazil is all set to host a tournament four years in the making - as they will host Croatia in São Paulo at 6am Eastern Australian Time.
To celebrate this momentous occasion, we at Sydney Bar School will run down some of our favourite cocktails over the course of the tournament.
With the hosts (and pre-tournament favourites) Brazil in action first why not start with their national cocktail?!
The caipirinha apparently originated in São Paulo so it really is the most fitting drink we could find! A staple of cocktail bars around the world, the caipirinha is a refreshing burst of lime and cachaca - a Brazilian spirit made with sugar cane.
If you can't find cachaca, replace it with vodka and voila - you've got a caipiroska!
What You'll Need:
60ml Cachaça
half fresh lime cut into 4 wedges
2 teaspoon sugar or 30ml sugar syrup
Serve It In:
A highball glass, or make a massive jug and share the love!
Serve It With:
Well, it'll be 6am so probably so Rice Krispies? If you do have this cocktail at a more sociable hour try it alongside some garlic prawns with a good dose of chilli.
How To Make It:
Cut your lime and place it in the bottom of your glass or jug along with the sugar. The sugar debate is ongoing - some suggest a sugar syrup (two parts sugar, one part water, in a pan, wait until it goes all gluggy and awesome), others recommend brown sugar, palm sugar or any other type you fancy! Take a shot and see what works, experimentation is the key!
Ok, sugar and limes in the bottom of the glass, it is time to get your muddle on. Muddling is one of those nobby cocktail word that means a bit of a pestle and mortar technique. You want there to be loads of lime juice at the bottom of the glass once you're done, use a wooden spoon if you haven't got a muddler or a pestle!
Once you've muddled, throw in the cachaça and a little ice and stir. Top up th ice to the top of the glass or create a dome over the top with crushed ice (like a snow cone) if you're feeling fancy.
Now it's time to sit back, relax and cheer on Brazil!