World Cup Cocktails: French 75
Monday, June 30, 2014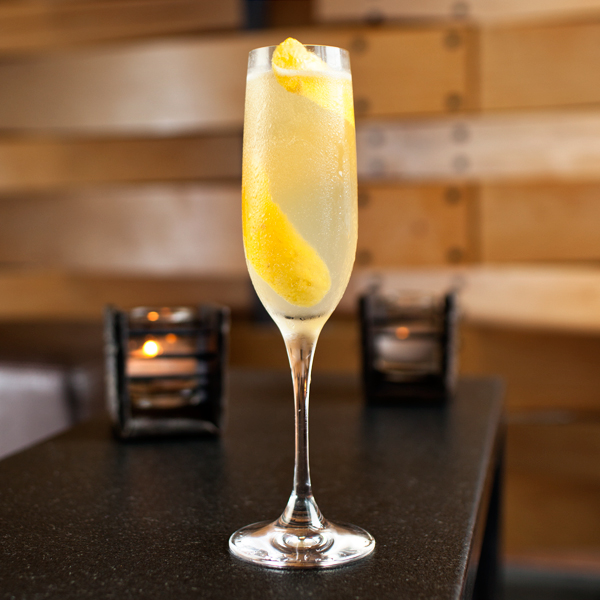 Named for a piece of World War One artillery, the French 75 packs a punch - much like the French team currently romping through Brazil!
Vive La France!
Before the World Cup began, few had thought that France would offer a serious challenge. Les Bleus have looked like one of the best teams in the competition so far as they cruised through their group games and now face Nigeria in last 16.
France, Paris in particular, is a hotbed of cocktail history. A heap of cocktails that are now common-place trace their history to France - Kir Royale, Sidecar, Bloody Mary and our choice for the day: The French 75.
Named for French field artillery during the First World War, The French 75 apparently has the kick of a wild donkey.
Paris in the Jazz era is probably the coolest drinking time known to man, alongside any episode of Mad Men of course, so it is only fitting that we pay homage to cool French history with a cool French cocktail!
What You'll Need:
30ml Gin
20ml Lemon Juice
1 teaspoon of white sugar
Sparkling Wine/Champagne
Lemon Twist
Cocktail Shaker/Strainer
Serve It In:
The clues are in the ingredients - it is all about the champagne! Either use a flute or a coupe and get the drinks flowing!
Serve It With:
Take your pick of hors d'oeuvres, this is a classy joint!
How To Make It:
We will start of by making the lemon twist we will use as a garnish. If you've got your fancy-pants, bartender equipment, you probably don't need me to tell you how to make a lemon twist!
The simplest way of creating an effective lemon twist is to use a potato peeler. Over the empty glass, hold the lemon and peel a twist of the skin about 2cm long. Squeeze the skin over the glass and rub it around the rim before dropping it into the glass.
Put the gin, lemon juice and sugar into a cocktail shaker filled with ice. Give the mixture a good shake.
The measures of a French 75 vary, with people going with as much as 60ml of gin to get a real kick out of the drink (that'll real feel like you've been hit by a French cannon). We are playing it a bit safe with the 30ml but it still makes a tasty drink with a good whack.
Once you've shaken the bad boy up, strain the mixture into your champagne receptacle of choice and top with the champagne or sparkling wine if you haven't got any of the good stuff to hand (or you're cheap).
That's the top and bottom of it. Make sure you keep that champagne handy, the way the French have been playing recently, you will need it again very soon!