World Cup Cocktails: Macdonald Windsor
Thursday, June 19, 2014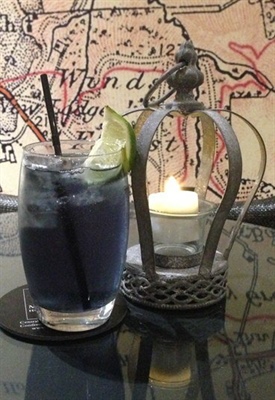 England look to stave off elimination against Uruguay, stave off your thirst with this amazing drink!
Does anybody smell misplaced optimism? It smells like a combination of hope, tears and Carling with a hint, just a smidge, of national pride?
England must be playing in the World Cup!
Following their opening game defeat at the hands of those pesky Italians (queue the 'it has to be best I've seen England play in years' discussions) England need to avoid defeat against Uruguay in São Paulo or they are out of the competition.
While we could have created a Uruguayan cocktail, something with a little bite, we have to respect the English for playing their part in the history of cocktail making and football.
As an Englishman, we don't really do cocktails while we are watching football. Beer is the go to for all of our football needs. It is the World Cup though, an incredibly special occasion for a nation that cares about football an unhealthy amount, so let's push the boat out!
This cocktail isn't exactly a working man's tipple - it is named for a hotel in Windsor and the postcode of Windsor Castle - but it really is delicious!
You'll need to make plenty of these to celebrate our win...sorry that misplaced optimism is getting to me too.
What You'll Need:
40ml Bombay Sapphire Gin
20ml Blue Curacao
40ml Cranberry Juice
Soda Water
A Lime
Cocktail shaker and strainer
Serve It In:
A Collins glass filled with ice.
Serve It With:
48 years of hurt and back-to-back renditions of Three Lions by Baddiel and Skinner.
How to Make It:
Put the glass in the fridge/freezer or fill with ice to chill the glass down. Fill your cocktail shaker with ice and add the gin, curacao and cranberry juice. Bang on the lid and give it a good old shake.
Pop the lid off and strain over ice into your now cool Collins glass. Slowly fill up the glass with soda water and gently stir to mix the colours.
Chop a chunk out of your lime and give it a bit of a squeeze over the top of the glass and place the lime on top.
That's it! You've made the perfect drink to sip while England demolish Uruguay...sorry, there's that optimism again. It is a great drink though.
Learn how to make the best Cocktails with your friends with a Cocktail Making Party at the Sydney Bar School.