World Cup Cocktails: Margarita
Friday, June 13, 2014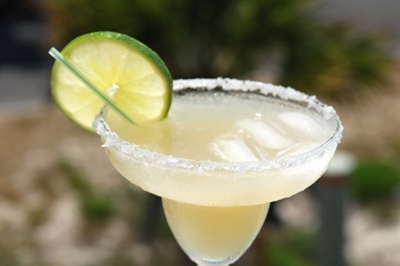 Mexico kick-off Day Two of the World Cup which can mean only one thing: Tequila!
Day two of the World Cup begins late at night and what better team to watch at 1:30am than the Land of Tequila: Mexico!
El Tri face the Indomitable Lions of Cameroon in the second game of the competition following Brazil's less than convincing 3-1 win over Croatia.
To get in the spirit of mighty Mexico, it has to be a margarita. We'll go with a classic recipe here but there are a million ways to mix up your marg if you want to.
What You'll Need:
1/2 lime, halved
45ml Tequila
30ml Cointreau (triple sec)
45ml lime juice
Sea salt, to serve
Serve It In:
An old fashioned glass.
Serve It With:
All manor of Mexican goodness!
How To Make It:
Get those glasses in the fridge right off the bat, we want them nice and chilled for when it comes time to serve.
Next, we are going to get our mix on. Put ice in a cocktail mixer (or blender if you want to cheat) until it is about 2/3rds full then add the Tequila, Cointreau and lime juice. Bang on the lid and give it some serious shaking.
Get the glasses out of the fridge and now it is time to salt it up. Sprinkle salt onto a sheet of baking paper (or whatever you've got handy) and rub a section of the lime around the lime to get it covered in juicy goodness. Now twist the rim of the glass in the salt.
If you are not that into the salt, try some sugar or just go for it clean - your cocktail, your rules.
Now we want to drain the mix into the glass and garnish with a good slice of lime. That's it, you've made a margarita.
Get plenty of rest though, the next game is at 5am (Spain vs Netherlands) and then the mighty Socceroos face off against Chile on Saturday at 8am.
Learn how to make Margarita's in our Cocktail Classes at the Sydney Bar School.