World Cup Cocktails: Pisco Sour
Saturday, June 14, 2014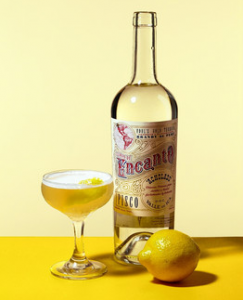 The hits keep rolling as the Aussies take on Chile, how about a Pisco Sour to calm the nerves?
It is time for the Socceroos!
Despite being the lowest rank side in the competition and in one of the toughest groups they could be in (featuring the finalists from the 2010 World Cup and hipster pick Chile) we shall not lose faith.
In the interests of cultural awareness and fairness, we will create a Chilean masterpiece today. It is a South American classic, popular in both Chile and Peru, the Pisco Sour.
Pisco is a grape brandy which, surprisingly, isn't that difficult to get your hands on! Although Pisco is a Peruvian drink, there is a Chilean version which is a similar drink. The Chilean version of the cocktail is made without the egg whites and with lemon juice instead of lime.
Knowledge is the bomb.
What You'll Need:
1 tablespoon of sugar
30ml lemon juice
80ml Pisco
Angostura Aromatic Bitters, to taste
Serve It In:
An old fashioned glass.
Serve It With:
A sausage sizzle?
How To Make It:
Get your cocktail mixer out and fill it 2/3rds with ice. add the sugar, lemon juice and pisco and shake away.
Strain the drink over an old fashioned glass with a couple of ice cubes and a slither of lemon. Add a few splashes of Bitters to taste and you are ready to go.
These aren't difficult cocktails to master but, by God, are they effective.
Up the 'Roos!!
Try our Cocktail Classes at the Sydney Bar School and you could be on your way to that Bartender job of your dreams.