World Cup Cocktails: Portuguese Daisy
Sunday, June 22, 2014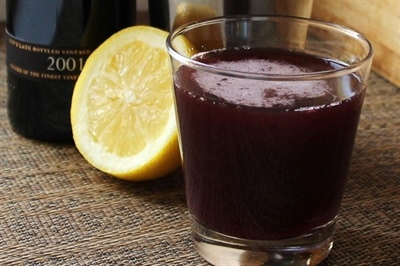 Porutgal could be going home with a loss today so celebrate while you can with a Portuguese Daisy!
We had Messi yesterday, today we take the other side of the 'best player on the planet' coin: Cristiano Ronaldo.
The Portuguese were thoroughly outclassed by Germany in their opening game - they were humbled 4-0 - and will hope for a better result as they play the USA in Manaus.
Ronaldo disappeared in the Germany game and will hope for a much better performance against the USA, with the winner likely to take second place behind Germany and qualify for the knock-out stages.
With Ronaldo's penchant for falling over, looking really petulant, and generally acting like a child (albeit, an incredibly talented one) we thought the best cocktail to sum up Portugal, and Ronaldo in particularly, is the Portuguese Daisy!
What You'll Need:
60ml Ruby Port
30ml Brandy
30ml Lemon Juice
Lemon wedge
½ teaspoon caster sugar
½ teaspoon Grenadine
Cocktail shaker and Strainer
Serve It In:
An old fashioned glass.
Serve It With:
A picture of Cristiano in all his tensed up glory. Crack this cocktail out at the end of a meal, you can pair it with a chocolate dessert or a cheese-board but if you have a cheese-board handy whilst watching football you will be severely judged by your peers.
How To Make It:
Chill your glass first with some ice or the freezer treatment.
Half fill your cocktail shaker with ice and add the port, brandy, lemon juice, sugar and grenadine. Shake it away for about 6 seconds.
If you can't get your hands on caster sugar - try harder - or bang some white sugar in a blend and give it a buzz to refine.
Add ice to your now chilled glass and strain over the cocktail. Garnish the glass with a lemon wedge and try not to dive on your way out of the kitchen to the TV area - it isn't a freekick and the referee won't give the kitchen table a yellow card no matter how sad you look.