World Cup Cocktails: White Russian
Tuesday, June 17, 2014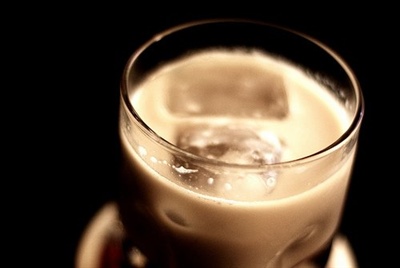 Day six of the World Cup gives us a chance to appreciate one of the finest cocktails in the world: the White Russian!
The games keep on coming on Wednesday as we move on to Group H as Russia take on South Korea in Cuiabá.
Both of these teams have a chance to qualify behind heavy favourites Belgium but Russia will be favourites following their strong qualifying campaign that saw them finish top of a group that included Portugal.
Any Russian cocktail has to include vodka. I'm pretty sure that is an actual law punishable with jail time and heavy fines.
We are going to channel our inner Dude this morning with the breakfast of champions: The White Russian.
What You'll Need:
30ml vodka
30ml Kahlua or Coffee Liqueur
Milk (a variety of your choice!)
Serve It In:
If you want to be the Dude, a dressing gown and an old fashioned glass.
Serve It With:
It is all about sweetness next to this bad boy. The Dude probably wouldn't approve but think chocolate, strawberries or combine the two.
How To Make It:
Either fill the glass with ice or pop it into the freezer to cool it down before we get going.
Once the glass is chilled, leave a little of the ice in there and add the vodka and coffee liqueur over the ice.
If that is all you want, you've created the Black Russian. If you want to keep going, slowly add milk until the glass is full.
If you are watching your figure, go for skim milk and you've got yourself an Anna Kournikova. If you fancy a blow-out you can even go for creme. If you're hardcore you can go for Bailey's and you've got yourself a Blind Russian.
Whatever you choose, you are on to a winner - onward Mother Russia!